As we draw near the end of the fast, its time to confidently pray for God to give you a breakthrough with any bondage you are experiencing.  God is in the "Freedom Business" and He desires to set us free.  But how?  The following words are excerpts from Michelle Nichols Fasting Blog.  To read her post in its entirety, visit shadesofgrace.org.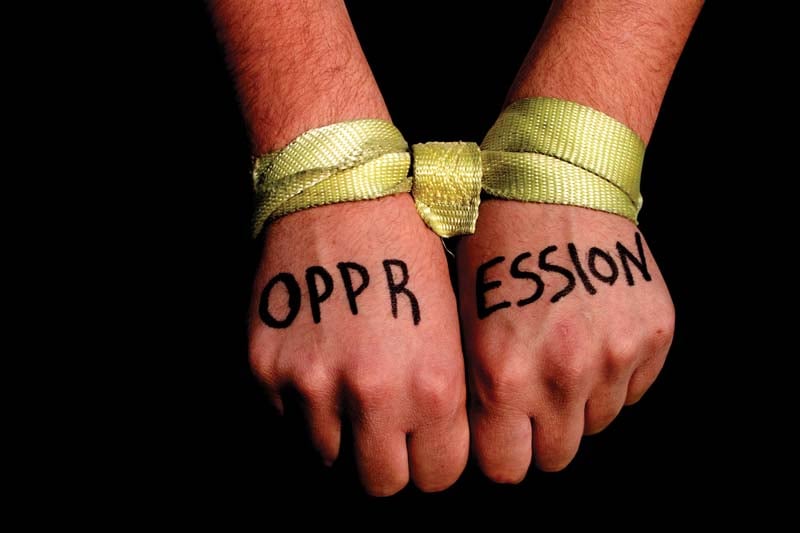 Are there secret sins from which you cannot get free, no matter how hard you try or how many times you confess?  God desires to set you free. He has established a path to freedom for you – a path of fasting.
The Disciple's Fast is a fast to break bondage and besetting sin.  A besetting sin controls you. Although you don't want to go back to the sinful behavior and beg to be free, you once again find yourself committing the same sinful act. You are helpless and broken before God, yet you can't be free. You cry out, "I can't help it!" You hate playing the game and you always lose…but you can't help accepting the invitation to the next game.
In Matthew 17, a loving dad approached Jesus and brought his son who suffered from seizures. The seizures frequently caused the boy to fall into the fire or water.  The father had brought his son to the disciples, but they could not heal him (even though Jesus had previously given them the power to cast out demons.)  Jesus rebuked the demon; it came out of the boy and he was healed at that very moment. The disciples later came to Jesus privately, inquiring as to why they couldn't drive out the demon. Jesus answered:
"Because you have so little faith. I tell you the truth, if you have faith as small as a mustard seed, you can say to this mountain, 'Move from here to there' and it will move. Nothing will be impossible for you. But this kind does not go out except by prayer and fasting" (Matt. 17:20-21).
Jesus had long before spent forty days and nights fasting in the wilderness. After fasting he returned to Galilee in the "power of the Spirit." Fasting is central to releasing the power of the Holy Spirit in our lives – the power of the Spirit over oppression and besetting sins.
Besetting sins overwhelm and control us because we believe Satan's lie (see John 8:44). Satan lies to us about sin and we believe him. With besetting sins, Satan gets us to believe one of the following three lies:
I tried before, and can't break it.
I don't want to do this, but can't help it.
I need an answer, but can't find it.[i]
We believe Satan's lie and don't see the way of escape. We can change our actions and desires, but we believe we are powerless because we have surrendered our will to Satan instead of God.
"When Satan controls our thoughts, he controls our lives. When he lies to us about our lives and we believe him, we are in bondage."
When you enter the Disciple's Fast, you are wrestling for control of your life. By controlling what you eat, you determine deep inside that you will control your life for God's purpose.
Pray aloud, "I disown (insert specific negative influences in your life)."
The six steps to freedom taken in addition to fasting are:
I renounce…
I acknowledge…
I forgive…
I submit…
I take responsibility…
I disown…
These six steps are part of waging war against the enemy, however, they must be accompanied by fasting. The disciples had been given power to cast out demons (i.e. spiritual warfare) prior to the time the father brought his son to them for healing.  But they were unable to cast the demon out because spiritual warfare alone was not sufficient against besetting sin. "This kind does not go out except by prayer [spiritual warfare] and fasting" (Matt. 17:21, emphasis added).
"Is this not the fast that I have chosen:
To loose the bonds of wickedness,
To undo the heavy burdens,
To let the oppressed go free,
And that you break every yoke?"
Isaiah 58:6
Prayer Focus:
Thank you, Lord for this opportunity to fast and pray.  I now disown these sins in my life_______________.  I renounce them in the name of Jesus and I acknowledge that they are not who I am in You.  I forgive any offending people in my life and I submit my life to you as I take responsibility to seek You in prayer and in Your Word.  I disown this sin now.  Thank you that I have victory by the power of the blood of Jesus.  Amen.